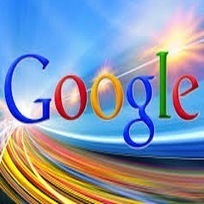 When we look at the marketing landscape today, it's easy to see that the technology we need to do our jobs is evolving. The good news, however, is that tactics (link building, keywords, online press releases, search ads) that used to be staples of digital marketing are now being phased out or rendered ineffective. Rather than finding ways to game the system, we're returning to a place where creativity and strategy rule. And it's all coming from one surprising source: Google.
For years, Google was considered the company that hated marketing. But in recent years, they've embraced what we've come to call traditional methods of advertising, public relations and branding to make their platforms and products stand out. (Remember their first TV commercial? It's kind of fantastic.)
At the same time, the technical changes to Google's platforms and products make it harder for get rank quick schemes to have an impact. Instead, as this phenomenal post by Cyrus Shepard puts it, "SEO Ranking Factor #1 is Satisfaction." Making things more complicated for digital marketers, Google's own search advertising platform has been under fire for being ineffective.
Google appears to have a plan, though, and it involves the offline world more so than it does the online one. How so? Here are three ways:
Via
Russ Merz, Ph.D.