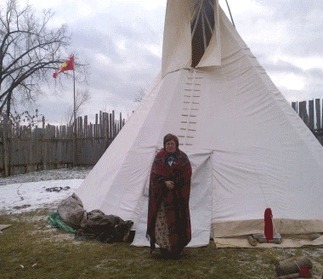 As Attawapiskat Chief Theresa Spence embarked on her 44 day fast, which was really a spiritual journey, she demonstrated her courage to do this for her people and it awakened the spirit of nations. Many immediately began their own actions in support. An online event began on December 12 in support of Chief Theresa Spence. The goal was simple and it spiritual.
Non-natives have joined in the fight because much of the changes already in place and the many more to come will impact the entire Turtle Island and that is a cause for great concern. Our waterways are at a high risk for pollution now and with very little protection many communities will sink deeper into poverty. The ecosystem cannot survive if it not protected, life on our Mother Earth will become extinct.
So I applaud everyone who has decided to stand up and speak out. We cannot allow things to continue the way they have been, our future generations need us to remind our governments how important it is to protect environment, lives and the rights of the First Nations. The fire has been lit and it is up to us to keep it burning for the sake of all my relations.
- This article published in the Spring issue of Whisper n Thunder www.whispernthunder.org
- Facebook https://www.facebook.com/pages/Whisper-n-Thunder-Fan-Page/145996572092902?fref=ts