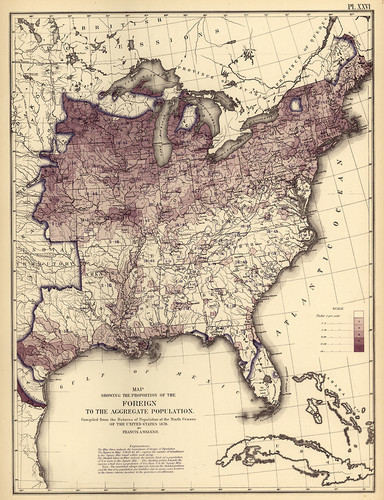 FRANCIS AMASA WALKER, "MAP SHOWING THE RATIO OF THE FOREIGN TO THE AGGREGATE POPULATION" (1874) [LIBRARY OF CONGRESS]
After the war these maps of data were advanced by Francis Amasa Walker, the superintendent of the census, who convinced Congress to fund his effort to map the Ninth Census of 1870. Look closely: This map uses shading to represent the ratio of the foreign born to the general population but also the density of the general population. Here lies the origin of GIS thinking.
One of the Most Influential Infographics Of The 19th Century.