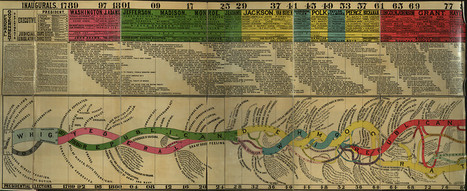 WALTER HOUGHTON'S "CONSPECTUS OF THE HISTORY OF POLITICAL PARTIES AND THE FEDERAL GOVERNMENT" (1880).
With the United States' centennial in 1876, many were inspired to look back on the nation's first century. A Midwestern educator constructed this elaborate history of political parties in 1880.
One of the Most Influential Infographics Of The 19th Century.