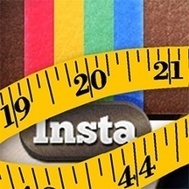 Is your Instagram marketing making a dent?
Do you know how to track your results there?
If you don't measure your results, how will you what's working? And how will you know what to post on Instagram in the future?
I'm often asked how I define Instagram success. Well actually, I consider several metrics when determining the success of a campaign.
And I'm going to list the important ones here. :)
So without further ado, here are 10 easy ways to monitor the most important metrics on Instagram....
Via
Jeff Domansky