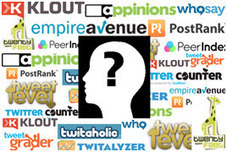 Authority- and influence-measuring tools like Klout, mPACT, TunkRank and PeerIndex are all the rage in social media, but they can be controversial.
Some marketers feel they are a convenient way to identify influentials with whom to engage. Others feel their proprietary algorithms are useless, reducing something as subjective as online influence to a simple number. The fact remains: We are humans, and we love rankings. And with almost 7,500 views, the popularity of Intouch's TweetPharm is further proof of our love of easily quantifiable statistics.
Intouch introduced TweetPharm in 2010 as a fun and free way for the industry to track pharmaceutical companies' use of Twitter. TweetPharm aggregates real-time Twitter information of pharma companies into an easy-to-read dashboard and interactive "visualizer."