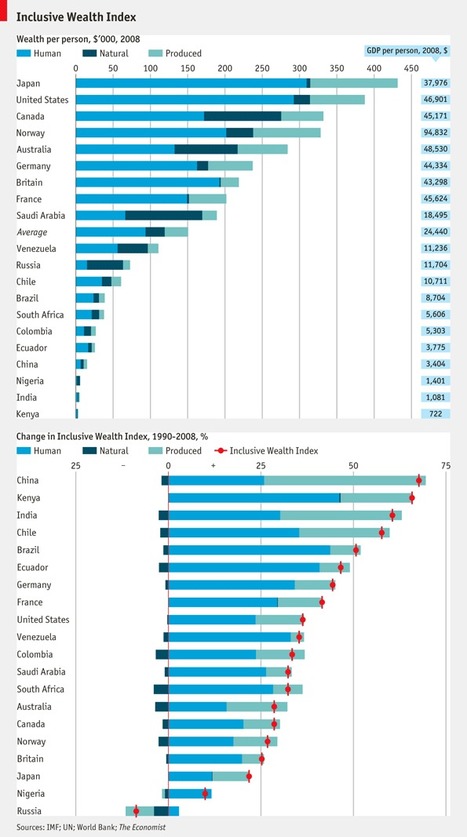 The UN has created the "Inclusive Wealth Index", a comprehensive look at a country's wealth that takes things like forests and rivers into account.
Comprised of human, natural and produced capital, the index covers 20 countries between 1990 and 2008. Between them they account for 58% of the world's population and 73% of its GDP.
As GDP does not consider natural-resource depletion or environmental degradation, the UN's index records lower annual average growth in wealth compared with GDP, of 1.7 percentage points.
Via
Waldo Soto Bruna