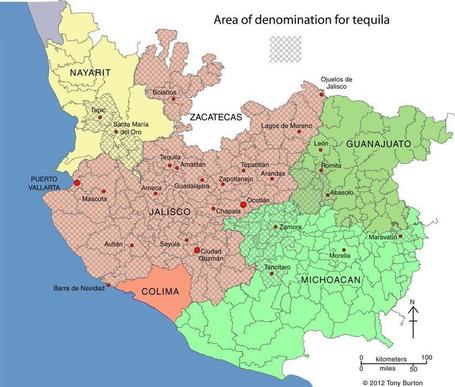 The production of (genuine) tequila is tightly regulated because tequila has denomination of origin status.
This status (sometimes called appellation of origin) sets specific standards for producers in terms of how a product is grown or produced, processed and presented.
Equally importantly, it defines the geographic indication, the specific places or regions where the product has to be made. Other items having denomination of origin status include champagne, asiago cheese and Melton Mowbray pork pies.