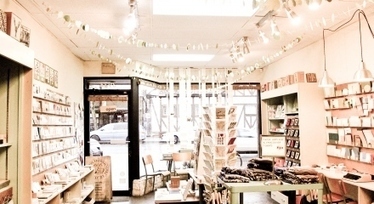 The blog's author, Ksenia Cheinman [Debordage] (a MLIS candidate), describes her project as,
"This is a project dedicated to documenting Alternative Library Spaces pertaining to the domains of arts and humanities. Even though they could be simply referred to as Special Libraries, the former term seems more appropriate. Alternative library spaces denote library/reading room spaces that are part of other institutions such as art galleries, artist-run centers, magazine publishing houses, etc."
-- originally spotted by Andrew Hetrick in Provisions
I will be checking back with als periodically to see what spaces she is discovering as the definition of libraries continue to expand.
Via
Doug Mirams