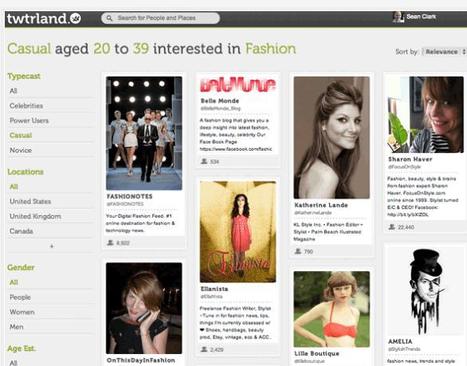 Finding the right people to follow on Twitter is a bit like creating your own club.
You want to make sure you choose the right people to become members. Then you need to start engaging with them so they feel welcome and help your club grow.

Once you've built up trust and relationships with them they're more likely to accept you and extend your reach by sharing your content and introducing you to others.

Finding The Right People
Using Twitter Search can be a bit hit and miss when to comes to finding choosing the right people to follow. Although the advanced search allows you to search using many filters keyword, hashtag, location and even sentiment, the information in the returned results is relatively thin. You'll get to see their bio, profile image and if you click on their name the number of followers and a handful of Tweets.

That's why the service from Twtrland is bit more useful....
[Useful tool. ~ Jeff]
Via
Jeff Domansky