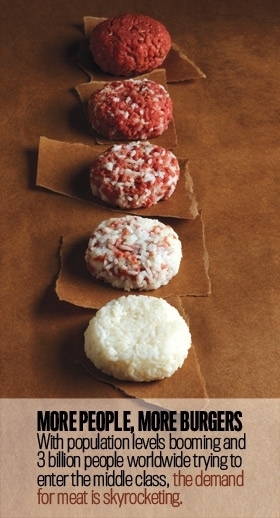 From the Middle East to Madagascar, high prices are spawning land grabs and ousting dictators. Welcome to the 21st-century food wars.

By Lester R. Brown

IN THIS ERA OF TIGHTENING world food supplies, the ability to grow food is fast becoming a new form of geopolitical leverage, and countries are scrambling to secure their own parochial interests at the expense of the common good.

The first signs of trouble came in 2007, when farmers began having difficulty keeping up with the growth in global demand for grain. Grain and soybean prices started to climb, tripling by mid-2008. In response, many exporting countries tried to control the rise of domestic food prices by restricting exports. Among them were Russia and Argentina, two leading wheat exporters. Vietnam, the No. 2 rice exporter, banned exports entirely for several months in early 2008. So did several other smaller exporters of grain.

With exporting countries restricting exports in 2007 and 2008, importing countries panicked. No longer able to rely on the market to supply the grain they needed, several countries took the novel step of trying to negotiate long-term grain-supply agreements with exporting countries. The Philippines, for instance, negotiated a three-year agreement with Vietnam for 1.5 million tons of rice per year. A delegation of Yemenis traveled to Australia with a similar goal in mind, but had no luck. In a seller's market, exporters were reluctant to make long-term commitments.

Continue...