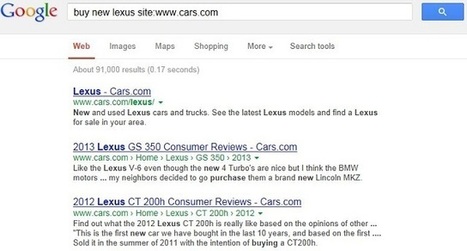 Google is the only search engine that doesn't need any presentation. Used in whopping percentages all around the world, this engine receives several hundred million searches on a daily basis. Besides awesome marketing ideas, Google's success is based on an intelligent algorithm named Page Rank, which basically ranks web pages that match a given word.
Google was launched thirteen years ago and since then a lot of different techniques and features were implemented by its developers. Unfortunately, not many people know that Google can interpret a wide range of searching tricks to improve results and that there's more to searching than simply inserting words.
How can you search Google better?
There is a wide range of things you can do with Google and with our help, you will be able to use them and improve every search. The following search tips can be applied for every instance of the famous search engine, meaning every country and every language.
In the beginning, I want to point some different facts that are important to be known before you go Googling:
Punctuation doesn't matter.Uppercase and lowercase letters are the same for Google.The limit is set to ten words and everything after that is truncated and ignored.Word order matters to Google.Small words such as "the", "and", "or", etc. will be ignored unless they are specific operators and, capitalized.
Via
Brian Yanish - MarketingHits.com