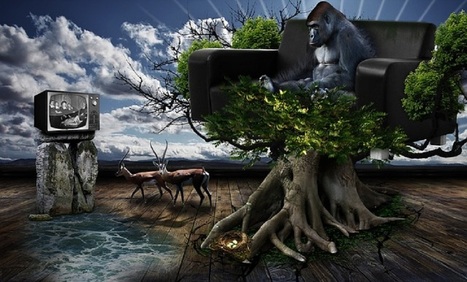 "How to watch TV online when using a computer to build robust web TV system that saves money."
Cut Cable TV... Ditch Dish TV... and build a web TV entertainment system to save cost without losing favorite TV programs. InternetTvDotCom introduces its FREE ebook, "The Ultimate Guide To Watching TV Online, Using What You Already Have."

The guide takes individuals by the hand that are new to Internet TV or have some experience and reveals everything needed to setup a web TV entertainment system with ease.

Learn how to watch local TV stations without cable or satellite, where to go to watch popular streaming content such as live sports, news, movies, TV shows/sitcoms/soaps/episodes, and more.
Learn about Internet connection speed and what's needed including security software for protection, how to streamline popular content providers and TV channels/networks to gain access in one place.

The comprehensive free guide provides everything needed to setup and watch Internet TV, which also shows how to save cost, compared to cable and satellite costs.
What's Else Is Included in FREE Guide?
TOC...
* Disclaimer and Legal Notices

* Preface

* Requirements

* Internet Connection Speed (What You Need)

* Computer Protection Against Virus & Malware

* Best Browser to Use

* Resources to Create Robust Web TV Entertainment System

* Indoor HDTV Antenna - Local TV Channels

* Streaming Content Providers and 3rd Party (Free/Pay-to-Use)

* Understanding 3rd Party Web TV Services

* Alternate to 3rd Party Web-based TV/Video Services

* Hypothetical Streaming Content Cost Breakdown

* How to Get Access to Blocked TV Shows/Websites

* How to Connect Computer to Small/Large Screen TV

* How to Remote Control Computer from Mobile Device (Free!)

* Streaming Media Device/Software For All Your VOD Needs

* Picture Quality

* Downsizing Cable/Satellite TV Without Losing What You Love

* Questions You May Have

* Summary

* Resources

The FREE ebook can be downloaded immediately when clicking the link below and signing up...