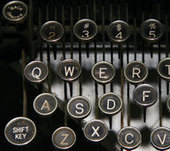 We're nearly halfway through 2012 and there are some clear content trends emerging... The trend to embrace content marketing as a discipline in itself continues apace. But this is primarily an editorial endeavour. And great editorial depends on an ongoing flow of high-quality ideas. When the ideas run out, it's all over.

As original ideas can be hard to find (especially for the more complex B2B brands), the ability to brainstorm clever content ideas, formats and executions has become powerful content-marketing currency.

What marketers are after is 'ideas with legs', workable series of content that can be replicated week after week without flagging. Content mapped to customer needs and interests that is truly useful, usable and builds long-tail relationships...