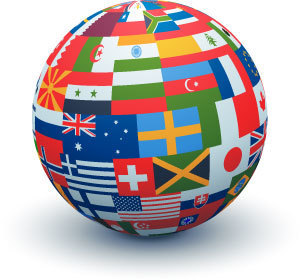 In schools, students' discursive practices they engage in their daily life were largely underestimated and students' rich linguistic ans communicative repertoires are also untapped. Martinez and his colleagues piloted a research showed us that in analyzing students' translation activities, we can help students approach academic skills which they need in schools with meta-linguistic awareness found in translation.
"Culture modeling tradition (Lee, 1993;1995;2001;2007) offers a different way of linking home and school practices." Martinez's reserach was built upon this model which enable them to identify parellels between the skills envolved in translation and more formal academic literacy skills.
several strategies shifts were found in analyzing students' translation (writing) works. first of all, researchers realized that students will use different grammar structures to convey their ideas when facing with different audiences; second, the argument structures differed when students were addressing to different people. For example, students usually apply neat, clean and sequentially organized structures in the letter to district officals while in the letter to their friends or classmates, they often envolve more personalized familiarity and informality structures. Third, establing common ground. Students have been aware of the importance of the recognition of each audience's values, beliefs, and worldviews,and thus they will try to create a common ground with them on purpose to better persuade their listeners. Last, the shift in lexicon was the most common strategy employed by students as a way of shifting their voices which means students chose different vocabularies in order to better communicate their opinions to the audiences.
Martinez,R.A., M.F. Orellana, et al. (2008). "Found in translation: Connecting translating experiences to academic writing." Language Arts 85(6): 421-431.