Scoop.it!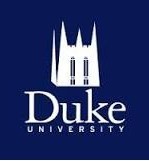 Jun Li's insight:
ummer 2013
As our international borders become bridges of globalization, intercultural skills are paramount to enhance communication and the ability to connect, support and engage those who are different from us. Inside Duke's global community, these skills are essential on the personal and professional level. Through experientially engaging and exciting workshops, participants will set foot on a path of intercultural inquisitiveness, awareness and engagement.
Summer Intercultural Skills Development Program
The Summer Intercultural Skills Development Program (ISDP) has 4 major components (described below) which are covered in 4 sessions. The accelerated ISDP summer curriculum has a strong focus on the individual, with an emphasis on the individual developing skills as a change agent for departmental and organizational units.
Introduction to Self and Intercultural Awareness
This opening session is full of fun exercises, activities, and vibrant discussions. Beginning with an examination of the participants own "cultural lens" and how these values impact cross-cultural interactions, participants begin to examine their understanding of "other" and to adapt their communication and practices to the cultural context and needs of Duke's diverse population.

ACIREMA Simulation: Intercultural Encounters and Adaptation
The ACIREMA simulation exercise is an engaging activity that sensitizes participants to the thrills and ills that international students, scholars and their families encounter to enter the US. This simulation acquaints participants with the many processes involved before an international can arrive on Duke's campus. The session further examines intercultural encounters/adaptation and finally concludes with a panel discussion featuring Duke international students, scholars, and/or spouses.

Building Cultural Intelligence
Learn about another country and culture while engaging all your five senses, see, hear, feel, smell, and taste something new. Following a light lunch from the highlighted country, participants will have an opportunity to build their cultural knowledge through a presentation, engage in discussion with students from the featured country, and understand the values and beliefs of the culture and how they impact cross-cultural support and service-delivery.

Conflict, Cultural Values, and Communication Styles: Yours and Theirs
Intercultural skillfulness is not a destination; rather it is a journey. In this workshop the participants will begin developing the skills that can be put into an "intercultural toolbox." Participants will determine their personal conflict style using an assessment tool and further reflect on cultural biases in communication and practice problem-solving.
Summer 2013 CALENDAR
All sessions will be held at/around the International House.
Tuesday, June 18, 8:30-1pm
Session I: Introduction to Self and Intercultural Awareness
Thursday, June 20, 8:30-1pm
Session II: ACIREMA Simulation - Intercultural Encounters & Adaptation
Tuesday, June 25, 8:30- 1pm
Session III: Conflict, Cultural Values and Communication Styles: Yours & Theirs
Thursday, June 27, 8:30-12:30
Session IV: Building Cultural Intelligence & ISDP Reunion