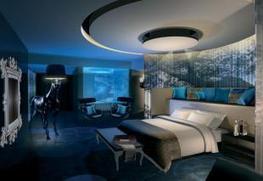 Starwood Hotels & Resorts has revealed it dedicates 75% of its total marketing budget on digital media.
Speaking to Hotelier Middle East, Starwood Hotels & Resorts vice president marketing Europe, Africa & Middle East (EAME), Steven Taylor, said the company was embracing the evolution of the online world "and our branded online channels have seen fantastic growth over the last few years".
"Social media has been placed at the very core of our organisation to ensure that we are delivering value to our guests throughout their stay," he continued.