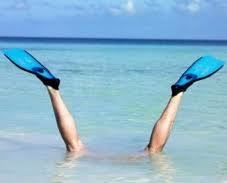 Marketing Automation offers many features, and the basic features are simple to setup, simple to use, simple to measure. And if you're not careful, the simplicity will trip you up.
If you're just using MA basics, e.g., lead scoring, lead nurturing, etc., what are you really doing? You're replacing human capital from Sales with automation. And who's more capable of sales activity than Sales? If your marketing is really sales activity, shouldn't Sales manage that activity, especially given the low barriers to mastery? Of course it is, and you're teeing up MA ownership to Sales where usage will never get deeper than Sales activity.
MA is there so that you can deep dive into significant functionality that allows you to take steps towards becoming an ROI and data-driven function: analytics, segmentation, content management, A/B and MVT, social media measurement, etc. It's beyond the basics, but it's what you need to demonstrate the value you can bring to the company. And if you delve into all the features that MA has to offer (as well as 3rd party applications, e.g., Predictive), you're protecting yourself from ceding MA control to Sales.
In the shallow waters of MA usage, you'll get pulled under. Get deep.
Marketing Technology…NOW!
Have a comment? Email it to info@ineomarketing.com or comment below. I'll publish it here.
Today's curated articles summarized for your quick review:
-- > Why "Full Stack" Marketers Are The Future of Digital Branding - Fast Company http://sco.lt/6bkCUD
-- > 10 Reasons 2014 will be the Year of Small Data | ZDNet http://sco.lt/7SFzY9
-- > 2013 Lead Generation Marketing Effectiveness Study - Lenskold Group http://sco.lt/50tfUH
-- > The Five Superpowers of Marketing - HBR http://sco.lt/5WP8vR
-- > As Twitter Grows Up, Its Users Don't - AllThingsD http://sco.lt/7TbrSz
-- > B2B Lead Generation: 5 Steps To Improve Results @wittlake — B2B Digital Marketing http://sco.lt/6zwmNF
-- > Marketing Automation Sounds the Death Knell for Cold Calling - ClickZ http://sco.lt/7fxPcn
-- > Marketing automation can help B2B marketers leverage content - FierceCMO http://sco.lt/8wmfr7
-- > Social Media: Creating an Early Warning System | SiriusDecisions Blog http://sco.lt/8PVCr3
-- > 3 Pitfalls to Avoid with Lead Scoring - MarketBridge http://sco.lt/6ZXXBB
-- > 5 Small Business Marketing Automation Myths Smashed - Optimax http://sco.lt/6I0nth
-- > Pardot v. Eloqua v. Marketo v. HubSpot - FindTheBest http://sco.lt/5xiU65
-- > How to Build Links to Your Social Profiles - Search Engine Watch http://sco.lt/844laD
-- > 7 Steps for an Optimised Content Marketing Strategy - Intergage http://sco.lt/7vCnlh
See ALL Top Curated Marketing Technology Articles here.
___________________________________
► NEW: iNeoMarketing makes content marketing easy with the new Q8 Content. Q8 fills your content pipeline daily with relevant articles that your audience wants to read. Learn more and sign up for the beta program: http://www.Q8content.com.
► Receive a FREE daily summary of The Marketing Technology Alert directly to your inbox. To subscribe, please go to http://ineomarketing.com/About_The_MAR_Sub.html (your privacy is protected).
Via
marketingIO