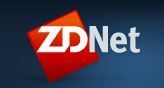 Big data has dominated the hype and much of the application production cycle for the last 12-15 months. Now we come to Allen Bonde, noted thought leader, calling for small data!! Want to know what he means?
Advanced/ Digest...
Small data connects people with timely, meaningful insights (derived from big data and/or "local" sources), organized and packaged – often visually – to be accessible, understandable, and actionable for everyday tasks.
Here are 8 of the 10 reasons why 2014 will be the Year of Small Data:
1. Big data is hard (and the domain of the few). Doing it at scale and waiting for trickle down benefits can take time.
2. Small data is all around us (and the domain of the many). Think about the social web and the vast amount of social and mobile signals that can help us understand changing customer needs and wants. Social channels are rich with small data that is ready to be collected to inform marketing and buyer decisions.
3. Small data is at the center of the new CRM. Small data is the key to building rich profiles that will be the center of the new CRM (and CX/CEM) solutions, and generating targeted offers and tailored experiences that delight our customers.
4. ROI is the thing. A focus on the last mile of big data offers to leverage investments to-date ($10 billion and counting according to IDC) on upstream systems, tools, and services. Furthermore, to realize the full value of data-driven apps (whether they use big or small data), they must be actionable and accessible for everyday work.
5. Data-driven marketing is the next wave. Big (and small) data-driven marketing has the potential to revolutionize the way businesses interact with customers, transform how customers access and consume (and even wear) useful data, and ultimately redefine the relationship between buyers and sellers.
8. Tool vendors are getting on board. I've tracked a number of vendors in the enterprise space who have started to align with our small data theme and playbook (make it simple, make it smart, be responsive, be social), including Actuate (especially with its new positioning), GoodData, QlikTech, Tableau, and Visible.
9. It's about the end-user. Small data is about the end-user, what they need, and how they can take action (see my definition above). Focus on the user first, and a lot of our technology decisions become clearer. This has especially been the case for customer-facing systems and applications.
10. Simple sells. Just because you say less, doesn't mean you have less to say. Small data is the right data. Sure, some small data will start life as big data, but you shouldn't need to be a data scientist to understand or apply it for everyday tasks. And if you are designing or using data-driven apps for sales and marketing, "simple" means making it easy to access all your tools and data from one place, create/reuse campaigns, build rich profiles, and share reports, templates and insights with team members.
__________________________________
► NEW: iNeoMarketing makes content marketing easy with the new Q8 Content. Q8 fills your content pipeline daily with relevant articles that your audience wants to read. Learn more and sign up for the beta program: http://www.Q8content.com.
► Receive a FREE daily summary of The Marketing Technology Alert directly to your inbox. To subscribe, please go to http://ineomarketing.com/About_The_MAR_Sub.html (your privacy is protected).
Via
marketingIO