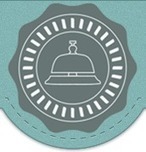 Many times with a big brand website you are NOT in control. In such a competitive market place it is important to monitor and react quickly. When you are in control of your website you are able to build local SEO rich content to effectively present you property. When it comes to ranking well with the search engines, rich content is the name of the game. Hospitify is equipped to do that for you. We have a quality team that is ready to go to work for you.
After all, the purpose of a good website is to make sales and this is driven by the information, photos and atmosphere presented online.
Quality & Depth of information:
Potential guests are on the internet 24 hours a day 7 days a week. They're interested in menu's and room layouts, atmosphere and entertainment, the events calendar, and general information about your unique city and location.
Effectiveness as a Sales Tool:
A good informative website guides the visitor to a buying decision. With our websites, they have the ability to make a booking, request more information, and with good use of quality photography, color and layout the website offers a sense of what it would be like to be at the hotel.
Technicality supports the visitor:
Our websites are quick to load and problem free viewing on different computers and operating systems , even mobile!