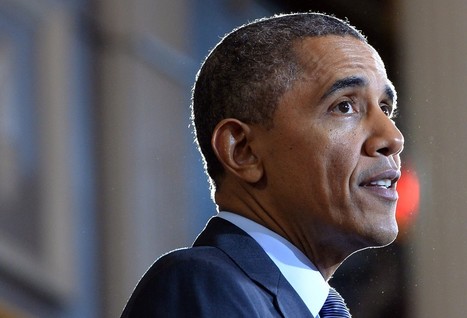 For four years we've watched the public political spat over President Obama's Affordable Care Act, but the Washington Post has given us a view into what it looks like when a political fight gets into the twitch muscles of an administration.
In an in-depth investigation into the implementation of the president's health care law, the paper's reporters describe the creation of a jalopy built by a deeply flawed system. The problems piled up over years, flowing from both Republican obstructionism and the hyper political sensitivity of the Obama administration. This mix led to decisions based on politics instead of efficiency, which created the complexity and delay that contributed to the problems the president is scrambling to fix today.
Healthcare.gov's collapse touches on the big issues of the Obama administration because the website represents a multiyear effort to implement the president's greatest vision. As the Washington Post outlines, three years before the site became an embarrassment, the seeds of its destruction were evident. The ingredients are familiar: partisan hurdles thrown up by the GOP, the jumpy political instincts of administration aides, administration insularity, spin that borders on deception, bureaucratic clots, and the bold and sprawling scope of the project. The question at the heart of this story—and, in a sense, of the entire Obama administration—is, what percentage of each element contributed to the ultimate outcome?
The hero of the Post narrative is David Cutler of Harvard, an Obama adviser who wrote a four-page memo in 2010 outlining a number of structural flaws he saw in the implementation of the Affordable Care Act. Many of those structural flaws led to the public mess we're now witnessing. "I am concerned that the personnel and processes you have in place are not up to the task, and that health reform will be unsuccessful as a result," he wrote to the president's top economic adviser, Larry Summers. The memo would seem to refute those who suggest that the failure of healthcare.gov is simply the kind of rocky rollout that attends any product launch. ....
(CLICK PIC TO READ ENTIRE POST)