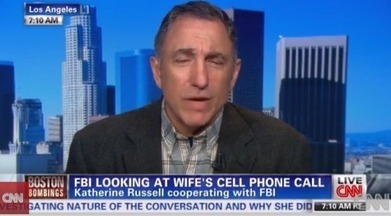 ..."All of that stuff" – meaning every telephone conversation Americans have with one another on US soil, with or without a search warrant – "is being captured as we speak".
On Thursday night, Clemente again appeared on CNN, this time with host Carol Costello, and she asked him about those remarks. He reiterated what he said the night before but added expressly that "all digital communications in the past" are recorded and stored:
Let's repeat that last part: "no digital communication is secure", by which he means not that any communication is susceptible to government interception as it happens (although that is true), but far beyond that: all digital communications – meaning telephone calls, emails, online chats and the like – are automatically recorded and stored and accessible to the government after the fact. To describe that is to define what a ubiquitous, limitless Surveillance State is...
(CLICK PIC TO READ ENTIRE POST)