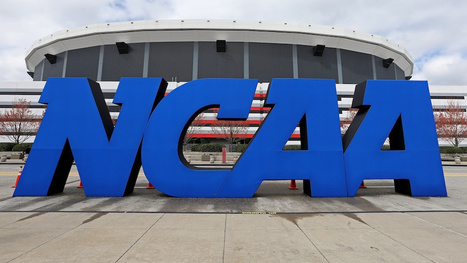 O'Bannon v. NCAA. It's an antitrust lawsuit filed in 2009 by former UCLA All-American basketball player Ed O'Bannon and a handful of other ex-college athletes, who don't think the NCAA should be profiting from their names and images without sharing the royalty payments.
In their latest filing, O'Bannon's lawyers argue that the case deserves class-action status. If their request is granted, the NCAA would be liable for claims brought not just by the plaintiffs but also by all former athletes. Anyone who has ever played a Division I college sport would instantly be suing for damages for every instance in which his or her image was used in a video game, highlight reel, broadcast or rebroadcast.
That could get pretty expensive for the NCAA. But if the case were just about a few billion dollars, the association would have settled by now. It hasn't because O'Bannon and his lawyers are also asking for something else: They want all current and future college athletes to be able to make licensing deals of their own. It's short yardage from there to the NCAA's doomsday scenario: schools bidding for the services of student-athletes.
The NCAA's lawyers, of course, are trying everything they can think of to stop the case from earning class-action status.
(CLICK PIC TO READ ENTIRE POST)