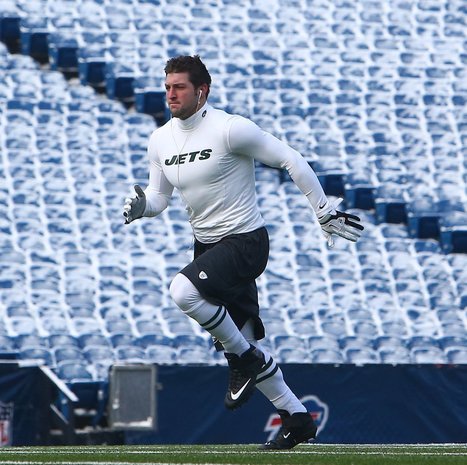 Tim Tebow and LeBron James in the same city? According to super agent Drew Rosenhaus, it could happen. Seriously. Interesting @ rosenhaussports comment Weds on @ 560wqam : Drew "wouldn't be shocked" if #Dolphins sign @ timtebow ...
South Beach isn't exactly in the heart of Tebowland, but the polarizing quarterback is essentially a football legend in the entire state of Florida.
And we know Dolphins owner Stephen Ross isn't afraid to be courageous—even if it means being a little controversial—with the marketing of his franchise.
Remember, Miami was on HBO's Hard Knocks last summer despite hiring a new, more subdued head coach in Joe Philbin.
While the Dolphins have yet to take an official public stance on Tebow, it sounds like there's at least a chance he lands in Miami Gardens.
Would Tebow be a good fit?
(CLICK PIC TO READ ENTIRE POST)