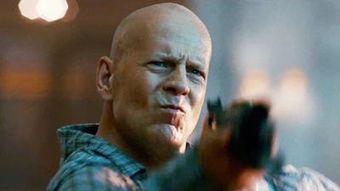 Die Hard 6 - or Die Hardest, as it's currently known - is currently at the writing stage, with Brit Ben Trebilcook penning a treatment.

Trebilcook is currently working on Knockout, a videogame-themed actioner set to star real-life martial arts stars. It was on this film that he came into contact with Larry D. Webster, consulting producer on A Good Day To Die Hard.

Through discussions with Webster, Trebilcook landed the Die Hard 6treatment-writing gig. Details are scarce at the moment, but we know that the story begins in New York, before moving to Tokyo, which will be the predominant location.

As the project's at the treatment stage, we'll have to wait to see if this one does progress to production, but Trebilcook thinks his take will please fans. "It is extremely faithful to the franchise and characters and is a natural progression. It's also a very plausible storyline," he told us.
Clarifying the current status of Die Hard 6, Trebilcook added, "Getting Larry's support was great, but there are many hurdles to leap yet and two of those are called Bruce Willis and [producer] Alex Young. [There's] the possibility producers might go back and find some other source material to base the next one on, like they did with the first and second. Mine though, I feel it could be the Rocky Balboa of the Die Hard franchise."