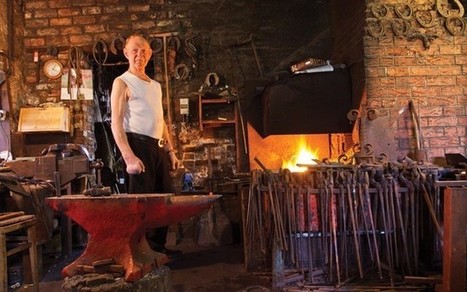 To the rest of us an anvil is an anvil is an anvil, but to Mike Chatterton, blacksmith and farrier of Scawby, different anvils have different characteristics.
What's more, once an anvil loses its 'ring' it totally affects the way it works metal – it is like a soprano losing her voice. He demonstrates this by banging one fine-sounding anvil with a hammer and then by banging a dud one.
Who would have thought that something as unyielding as an anvil would be so subtle?
@HoofcareJournal writes: The end of this article refers to the saying "The anvil wears out the hammer", which is (of course) a metaphor for so many things in life.
I enjoyed this little article but I loved the photo of Mike in his shop. Some photographer somewhere knows his job well and created a terrific portrait of a man at work!