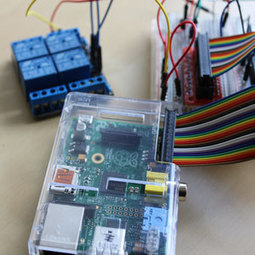 If you though the Arduino was cool, just wait till you get your hands on a Raspberry Pi – these things are amazing. As well as being a fully functional computer, they also have a selection of General Purpose Input/Output pins. Just like an Arduino, we can use these to create electronics projects – and it's surprisingly easy to get started.
Today we'll be connecting up a relay and using it to turn on an LED, but you could just as easily turn on a lamp.
This introduction serves as the first part to a larger home automation project. Christian has already laid the foundations on getting started with a Pi, so I won't be repeating the initial steps here of downloading an OS or plugging in the SD card – I'll assume you have a working Raspian system already set up.
Via
Mau