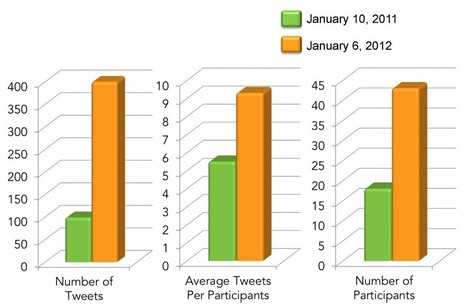 The HL7 Standards team is proud to say that one year ago today, on January 10, 2010, the inaugural #HITsm TweetChat took place.
During the past year, the #HITsm hashtag has also grown roots on Twitter, as it is consistently ranked the #1 Healthcare Hashtag by healthcare management consultant firm The Fox Group, LLC. Search "#HITsm" on Twitter on any given day and you'll find literally hundreds of Tweets and links related to Health IT and health care, in general.
Exactly how much have we grown the past year? Check out the graphs!