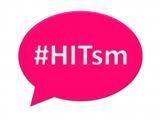 Join us online Friday, Jan. 19 at 11 a.m., CT, for a "Special Edition" of our weekly #HITsm TweetChat. We asked the Colin Konschak, Shane Danaher and Phillip Felt from DIVURGENT, a national healthcare consultanting firm with offices in Dallas and Virginia Beach, Va., to join us for this week's chat and to help develop the chat questions on Accountable Care Organizations.
#HITsm T1: What steps have your organization taken toward establishing a public- or private-sector #ACO? If none, what discussion has occurred?
#HITsm T2: What #HealthIT initiatives have been started to support work toward operationalizing an #ACO in your organization?
#HITsm T3: Clinical integration programs are a necessary precursor to #ACOs. Does your organization have HIT-focused clinical integration?
#HITsm T4: How can your #EMR be used to support population health reporting requirements of an #ACO?