Scoop.it!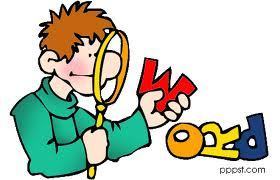 damarcus crayton's insight:
Repertoire----->a stock of plays, dances, or pieces that a company or a performer knows or is prepared to perform. The whole body of items that are regularly performed.
----->The mainstream concert repertoire.
Domination----> The exercise of control or influence over someone or something, or thestate of being so controlled.
------>Evil plans for domination of the universe.
KKK----> An extremist right-wing secret society in the US.
-----> The KKK is a violent Group that hurts others.
Cloaking ----> An outdoor overgarment, typically sleeveless, that hangs loosely from the shoulders.
-----> something serving to hide or disguise something: lifting the cloak of secrecy on the arms trade.
Constantly----> Continuously over a period of time.
------>Always: the world is constantly changing |he was constantly on her mind.
Collective-----> Done by people acting as a group: a collective protest.
------>Belonging or relating to all the members of a group: ministers who share collective responsibility
Ritual-----> A religious or solemn ceremony consisting of a series of actions performed according to a prescribed order.
--->The ancient rituals of Christian worship
Associated ----> Of a person or thing connected with something else: two associated events.
-----> Of a company connected or amalgamated with another company orcompanies.
Dixon ------>Dixon is an alternative to Dickson. It is of English origin meaning son of Richard, or Dick's son.
The dixon to Dickson was in the english origin.

Homogenous----> Of the same kind; alike: timbermen prefer to deal with homogeneous woods.
------>Consisting of parts all of the same kind: culturally speaking the farmers constitute an extremely homogeneous group.