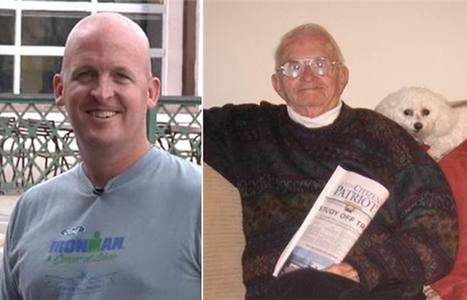 TODAY ON
5PM EST / 2PM PST
"The Election, the Fiscal Cliff, and the 113th Congress: What's in the Crystal Ball?"
The election may be in our rear-view mirror, but the so-called "fiscal cliff" is just up ahead, right around that hairpin turn.... In the meantime, Speaker Boehner is suddenly stepping up and telling the GOP fringe that they need to get in line. But will it work? And what about the next Congressional session?
Today's show is guest hosted by
CHRIS FRANKS
a Denver entrepreneur and political independent who considers himself fiscall conservative and socially liberal.
And premiering today, a new recurring segment from
HAL ZIEGLER
Hal is a former GOP State Senator and Rep. Hal worked closely with Gov. George Romney decades ago, and, was vocal in his criticism of Gov. Mitt Romney during the recent presidential campaign. Hal will be debuting a weekly segment for Coffee Party Radio, in which he will offer his persepctive on current events and then take questions.
AND, AS ALWAYS
YOUR CALLS!
646-929-2495
SO JOIN US TODAY, 5PM EST / 2PM PST
FOR
Via
Michael Charney