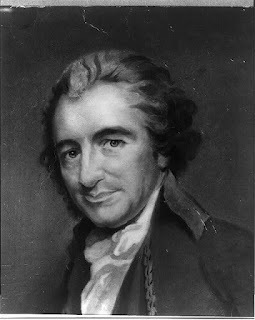 by JOHN CASHON, Cashon Delivery
The United States' cause was in danger. Thirty miles from Philadelphia and camped on the north side of the Delaware River, George Washington was trying to hold on by any means possible, and after so many defeats, he feared all was lost. It was the winter of 1776 and Washington had lost New York and New Jersey to the British General Howe and his army, while retreating constantly. He knew his men were suffering from the elements and were weary and tired, but what could he do?
Traveling with Washington's army, Thomas Paine, who wrote 'Common Sense', which inspired many in the nation to fight for independence, began to write on a drumhead, 'The American Crisis'. He was then sent to Philadelphia, under threat of being captured by the British, to finish his writings and have his pamphlets printed. When the pamphlets arrived in the camp on December 25th, Washington was delighted because he knew this might be just what he needed to inspire his troops, so he immediately had all of his officers read it to their men. They boarded the small boats shortly after and went on to defeat the Hessians and capture Trenton, winning a stunning battle.
This is what the soldiers heard:
[READ The American Crisis, Volume 1 by Thomas Paine]
Download the free eBook: Writings of Thomas Paine — Volume 1 (1774-1779): the American Crisis [HERE]