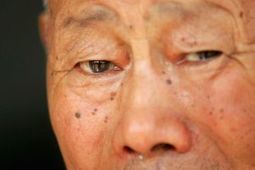 Law mandates that children regularly visit their parents and avoid "overlooking or neglecting" elders, although the specific punishment isn't clear.
"Imagine a world where it was illegal not to visit your ageing parents. Where your grandpa could take you to court for not paying him enough attention. That world exists, and it's called China. As of this week, the country has a new law that forbids "overlooking or neglecting the elderly."

It's not clear what exactly lies in store for you if you don't, and many Chinese internet users have criticized the legislation as unworkable and overly moralizing. But anyone commenting online, we might fairly assume, probably isn't one of the old people the law is intended to protect.
At least one senior citizen has already used it to her advantage: a 77-year-old woman from Wuxi successfully petitioned a court to order her daughter to spend time with her "at least once every two months, and on at least two of China's national holidays." What happy occasions those will be. "
http://www.globalpost.com/dispatch/news/afp/130702/grandmother-77-wins-first-china-neglect-case