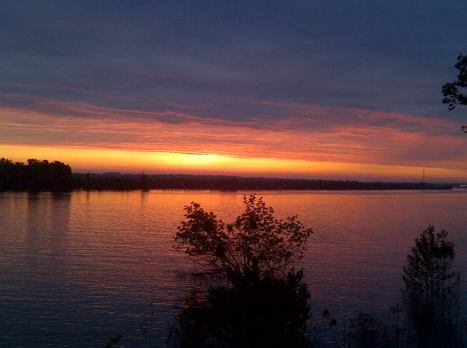 by JOHN CASHON
In 2010, I had first begun to hear about the requirements for the need of a photo ID, but I didn't realize then how much of a problem it would become. When I went to vote, I was asked for my driver's license to which I asked if it was necessary, and I was told that it was indeed needed to vote, so I gave them what they asked for. I went home and checked and found out that it was not required. I knew then that this would probably be a problem in the future.
Kentucky does not require a driver's license and they will accept, besides a DL, a Social Security card, a credit card, another form of ID containing both picture and signature, and no ID is required if you are a personal acquaintance of precinct officer. With the way things have been going in the country, I am leery that legislation will be introduced in Kentucky on the subject of photo ID requirements to vote, but I am sure that if it was brought up in the state legislature, Democratic Governor Steve Beshear would veto it, so we are protected at this point in time.
I was ready today. I came with a copy of the Kentucky Voting requirements and also the actual Kentucky Statues about voting from the main Kentucky.gov website ready in my pocket if the need arose. I also had brought some voting hotline numbers and the number for the FBI in case I did have trouble.
Walking in, I was greeted by very friendly ladies that were ready and waiting for people to vote. I had been hoping that all would go well, so I just walked up and handed them my Social Security card since it was a great test to see what they have been told to do if no driver's license was given. One of them took it and the other asked over her shoulder why they were told to enforce asking for the driver's license if all someone had to do was give them a Social Security card or a credit card. My ears perked up at hearing this.
I looked at the supervisor behind her and she just quietly told her that what I gave is fine and she did not elaborate. I thought it was a great question. Why were they pushing it so hard for the driver's license if other ID's could be used? Unfortunately, the supervisor stuck to her guns and said that what I gave her was fine. That was fine with me though because I was really hoping that I would have no problems and I did not.
One thing to remember is that Kentucky is not a swing state and all of the polls have said that Governor Romney would easily win Kentucky, and especially in my city of Paducah in Western Kentucky where the vote has been favoring the Republicans since former President Bill Clinton. I can only imagine what the people in the swing states are experiencing with long lines and the possible voter intimidation that True the Vote says that they will not do, but I will definitely be paying attention today and in the future to be able to keep up with any possible trouble across the nation. I hope everyone does.