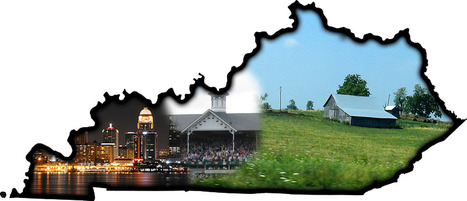 If you believe that your right to vote has been violated, please contact any of the following:
Precinct Election Officers
County Clerk/Board of Elections
State Board of Elections (502) 573-7100
Attorney General's Election Fraud Hotline (800) 328-8683
If you feel you are being intimidated, please contact the FBI:
FBI Voter Intimidation Hotline: (202) 514-1888
___________________________________________
Do I have to produce Identification to vote?
All voters must produce identification or be known by a precinct officer prior to voting. KRS117.227 and 31 KAR 4:010 provide the types of ID that can be used by the voter such as: Personal acquaintance of precinct officer, Driver's license, Social Security card, credit card, or another form of ID containing both picture and signature.
117.227 Confirmation of voter's identity.
Election officers shall confirm the identity of each voter by personal acquaintance or by a document, such as a motor vehicle operator's license, Social Security card, or credit card. The election officer confirming the identity shall sign the precinct voter roster and list the method of identification.
Effective: July 15, 2002
History: Amended 2002 Ky. Acts ch. 10, sec. 1, effective July 15, 2002. -- Created 1988 Ky. Acts ch. 341, sec. 9, effective July 15, 1988.
31 KAR 4:010. Voter identification cards.
RELATES TO: KRS 117.227
STATUTORY AUTHORITY: KRS 117.015
NECESSITY, FUNCTION, AND CONFORMITY: To define the forms of identification that are acceptable in confirming the identity of voters on election day, and to provide uniformity of identification standards throughout the state. This administrative regulation is required to establish a procedure for documenting the confirmation of identity on precinct voter rosters.
Section 1. In addition to the forms of identification specifically provided for by KRS 117.227, any identification card that bears both the picture and signature of the voter, or any identification card that has been issued by the county, and which has been approved in writing by the State Board of Elections, shall be acceptable for confirmation of the voter's identity.
Section 2. The method of identification used shall be recorded on the precinct voter roster by use of the following codes:
(1) Personal acquaintance - "PA"
(2) Motor vehicle operator's license - "DL"
(3) Social Security card - "SS"
(4) Credit card - "CC"
(5) Identification card with picture and signature (other identification) - "OI"
Section 3. The election officer confirming the identity shall enter his initials on the precinct voter roster in lieu of a signature. (17 Ky.R. 1229; eff. 12-7-90.)
(From Kentucky.gov)