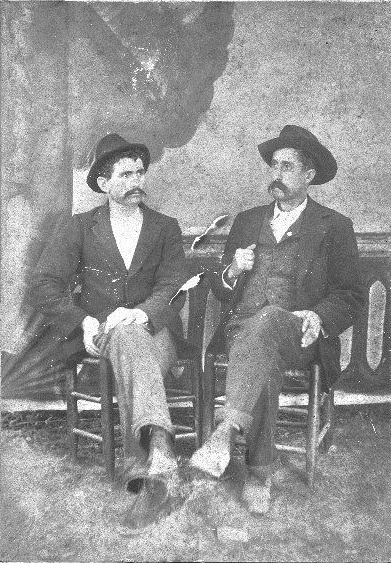 by JOHN CASHON, Cashon Delivery
Having been raised to be a polite gentleman in the old southern tradition, the sight of seeing the hostile debates about politics stands out in contrast to how I believe things should be done. As a consequence, I have often ignored my own musings about the party differences for the purpose of avoiding debate.
The south has a long history of political debate beginning with the early days of stump speeches given by the likes of Davy Crockett that drew out crowds from their farmlands to these festive affairs. My hometown of Paducah, Kentucky had a long tradition of debates between the Jacksonian Democrats and the Whig, No Nothing and Republican Parties.
As I talk with friends on the social networks, I have had many stimulating conversations about politics. Debating those I know in the Tea Party has been a great asset for understanding, and where there is usually hyperbole and talking points, we have attempted to describe our beliefs with civility, but the chasm between us is still wide, and so far, no compromise could be concluded.
As I tried to understand their viewpoints, my own thoughts turned to trying to berate their beliefs, and although I held my tongue as best as I could, I found it was very difficult when my logic could not interpret their thought processes.
Below, I have listed a series of my musings with the intent of expelling them from my mind before they tear themselves out into an epic rant. I would like to apologize to those that may disagree with these thoughts because I truly mean no disrespect.
----------
I wonder if 'some' in the Republican Party are wishing the government did fail so that they can start their own 'New World Order' of no government at all. Not all of them, mind you, but enough to put a wrench in the gears.
...
I have often wondered why some on the other side in politics would not want to help the poor. Maybe our brains are wired differently. For example, taxes. There are those that see the word and think, "police officers, firefighters, education, and water safety" while others see the word as an invasion of rights.
...
Throughout history, we have had those that believe in a society that seeks to work for 'the good of the many', but we have also had those that believe only in 'helping themselves'.
...
I think a lot of the problem with politics today is that each side wants to convert the other side to their cause without ever thinking that it will never happen. Diplomacy 101, you have to find a compromise. Granted, I do see some of the Democrats trying but I just wish I saw more Republicans. It is as Thomas Paine said, "To argue with a person who has renounced the use of reason is like administering medicine to the dead."
...
I simply just don't understand why the right would want to inflame the passions of woman against them. Women are one of the largest voting blocs and they are acting as if they are whacking at a hornets nest. They need to rethink their tactics.
...
Why no one changes positions in Washington? I guess they feel like they made their bed and now they have to lie in it.
...
It's okay if the people get all riled up. That's what we do. What isn't okay is when an elected official stays that way.
...
A Republican is being interviewed and he says that an apple is actually an orange.

The interviewer answers, "but you are most certainly holding an orange."

The Republican replies, "No, it is most certainly an apple. If I say it enough, my base will believe me."
...
I may want the left and the right to stop being so angry and work together, but don't think that I will not stand up for what I think is right. Each side feels this way and that is the starting point. The final point will have to meet in the middle.
...
As a liberal, I often get riled up for a fight with the right. Then I realize, they are angry too. Can it be possible for two angry groups to find common ground without the fires being extinguished to a lesser degree?
----------
It feels good to get these out of my head as I hope others will try to do the same, because we all have our musings and we sometimes need to voice them. To get them off our chest, as some might say. For me, it brings a clarity of thought, and who knows, it might bring good conversation and insight, if fiery tempers can be moderated.
**Image: My great, great grand uncle James Monroe Luttrell
and friend in Paducah ca 1895