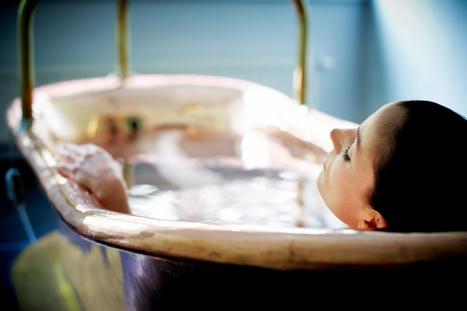 Thermal Travels is the page of the European Route of Historic Thermal Towns. We invite you to stay a while, relax and enjoy the waters!
EHTTA, the European Heritage Thermal Towns Association is the organisation behind the European Route of Heritage and Thermal Towns. All the members of EHTTA (spa towns with an active source of thermal mineral water and a pre-19th century built heritage) are also members of the Route, which is part of a programme of "cultural routes" developed by the Council of Europe and co-ordinated by the European insititute of Cultural Routes, based in Luxembourg.
Description
When you "like" the Thermal Travels Facebook page, you will become part of a community of fans who enjoy visiting spa towns which not only use the thermal mineral waters for wellness, relaxation and heath, but which also have a built heritage that dates back in some case to the Romans and before. The route is not a a linear route, like the Via Francigena, a pilgrim route which runs from Canterbury to Bath, but all the towns on the route (network) share common features, such as festivals, cultural events and a rich cultural life. You will be able to explore Europe's rich thermal spa heritage via the website which links to the "welcome page", discovering spa towns, their history and their current spa facilities, by country. Each of the towns has links to their tourism sites and their spa facilities, which will give you ideas for short breaks or longer tours linking the towns together. Many of Europe's greatest spas experienced a heyday when the railways arrived, bringing the biggest celebrities of their era to enjoy the "cures" offered by the spa towns. You can follow in the footsteps of royalty, nobility, artists, musicians, scientists writers and philosophers from across the ages and across Europe. Please share your experiences and photos on this page, and help your facebook friends to explore the riches of the European Heritage Thermal Towns.