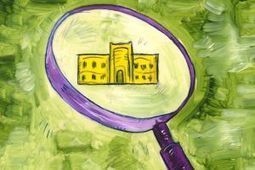 Thanks to my colleague, Angela Pashia, for posting this on FB.
In search of the "right size" for American doctoral programs, let's not return to the days when graduate education was dominated by elite universities and old-boys networks.
"The whole scenario recalls the old days, when American graduate education operated on just such a small, elite scale. Getting in depended not on formal application, but rather on the opportunity to be noticed by a well-connected senior professor, who might then reach out to a colleague at another university and arrange for a promising student to be admitted for advanced study. It was easier to be noticed if you schooled in New Haven than Podunk."
and
"...or many decades, Ph.D.'s graduated to all kinds of work. Only after World War II did the Ph.D.-to-professor career path become the default, when the country needed professors to staff a rapidly expanding higher-education sector that had to accommodate an influx of former GI's and then a generation of baby boomers. The oversupply lasted about a generation, and its beneficiaries are now in their 70s."