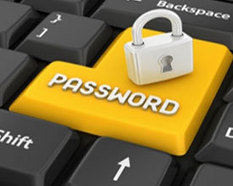 "Although the tech world is always changing, one thing remains the same: A lot of people use terrible passwords.

Splashdata, a security software developer, released its annual list of the most common passwords on the Internet. Once again, "password," "123456," and "12345678" are the three most popular, in that order.
...most importantly, don't use the kind of password an idiot would have on his luggage (thank you, Mel Brooks!)."