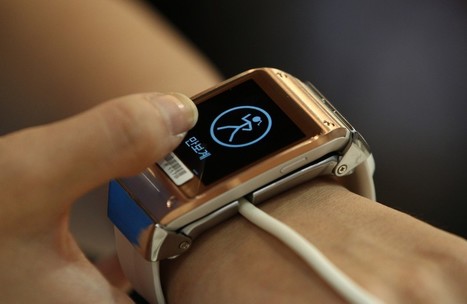 Consumers may not understand how much sensitive data these devices can collect, privacy experts say.
Samsung's Galaxy Gear smart watch is set to hit U.S. stores this week, part of a new wave ofwearable technology that some fear could open a largely unregulated door into users' private lives. The 1.6-inch, $300 watch will be able to make calls, take pictures and send texts — collecting troves of data on users along the way.
The massive amount of data these new wearable devices stand to collect, the sensitive nature of the content and the uncertainty about how the information can be used have all raised concerns that consumers are being lured into uncharted territory that will compromise their privacy. Exacerbating the problem, some privacy advocates say, are recent Food and Drug Administration guidelines on medical apps that make no mention of privacy — making it unclear who should regulate health data pulled from wearable devices.