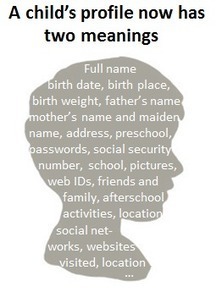 It is important to periodically stop and reflect on our privacy over the past year, decide what aspects of our life we want to keep private, and identify areas where we may want to increase our privacy.
A quick look at this infographic titled 2011 Data Privacy in Review; the Good, the Bad, and the breached shows it was a bumpy ride for personal data privacy last year. Tens of millions of consumers had personal information exposed by corporate and medical data breaches, and you may have been one of them. Last year also saw the highest volumes of malware and cybercrime in history, and you may have exposed your information if you fell for one of those exploits.

Fortunately, last year also saw some privacy gains. Global spam volumes dropped, several companies strengthened and simplified their data privacy policies, and there was an increase in regulatory agencies monitoring companies and setting privacy guidelines.
Perhaps even more importantly, data privacy is now being discussed broadly by governments, companies, in public conversations and in homes as families realize that a child's profile now has two meanings, and both meanings may clearly identify them.