Scoop.it!
Disconnect to Connect - #Leadership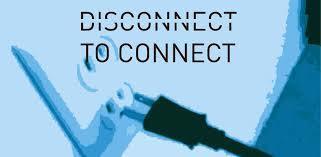 Cruise Line Class's insight:
As leaders the reality is that it is more challenging than ever to genuinely connect. We may have more technology to send information and data to millions of people at an instant -- yet more than ever with the very technology we are using we are losing the battle at times with truly connecting and reaching the hearts and minds of our teams.
Sometimes it is easy to lose our way, because technology is leading us instead of us leveraging technology in strategic purposeful ways.
With organizations we send out so many emails and communications and can't understand why we are not getting through.
George Bernard Shaw said, "The problem with communication is the illusion that it has taken place."Most organizations fall short from communicating effectively partyly because of the communication strategy that is in place.
This is a challenge for everyone to consider this week:
1. Do your best to Disconnect to connect this week. I mean put down your iphones and smartphones when you are in front of people and be there...talk to your team, walk into their office. (If you are in a meeting, leave your iphone in the office)
2. If there are issues -- work on connecting with those who you work with. If you pay attention you may be the only person in the room that is 100% focused, there, and paying attention to those around you. Watch the reactions and body language of those who you are communicating and interacting with.
Please share with us your success stories and what you do to disconnect to connect and to effectively tell stories.
Until next time....PS - Live on Purpose!