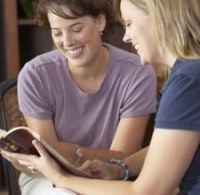 As most of you know, giftedness is not something that ends with childhood. It is a way of seeing the world and processing information that remains throughout your life. That is especially true with the emotional aspects of giftedness. The intensity takes on a different look, as the gifted child becomes a gifted adult and develops different coping skills. But, the emotional intensity remains is just as much a part of the gifted adult as it is the child.
"I am realizing that some of my somewhat crazy behavior in my teens and as an adult may actually be related to being gifted."
~~~
Related post: Is uncommon intelligence or intensity a gift?