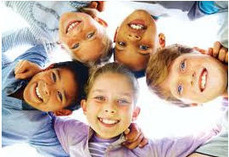 A new survey involving more than 25,000 children from across the globe has released some startling conclusions. Time to debunk the vaccination myth.
In every single health category evaluated as part of both studies, the overall health of unvaccinated children was leaps and bounds ahead of the vaccinated children.
The allergy rate among vaccinated children, for instance, was more than double the allergy rate among unvaccinated children. And worse, vaccinated children were found to be nearly eight times more prone to developing asthma or chronic Bronchitis than were unvaccinated children.
Via
Sepp Hasslberger