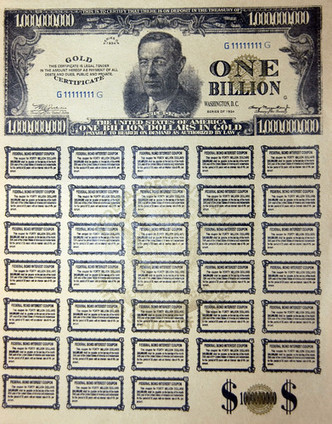 If so... I wonder how many US$ trillions Treasury bonds are currently fake and will never been redeemed ?
Or said differently : what is the difference between
i) real sovereign bonds when the state is defaulting and
ii) very large amounts of sovereign bonds declared as fake by the issuing state only, when the quality of the forged bearer bonds is so meticulous that they "are indistinguishable from the real ones" ?