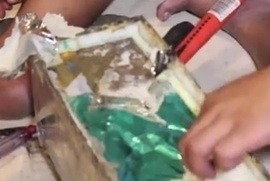 Is it true? I don't know...but it sure would fit with the Road to Roota Theory!
I have long talked about the massive amount of gold that is above ground. After reading "Gold Warriors" by Sterling and Peggy Seagrave and going through the thousands of support documents I have come to the conclusion that the 180,000 tons of available gold promoted by the likes of Jeffrey Christian of CPM Group and the World Gold Council are total and complete nonsense.
There are MILLIONS of tons of gold above ground!!