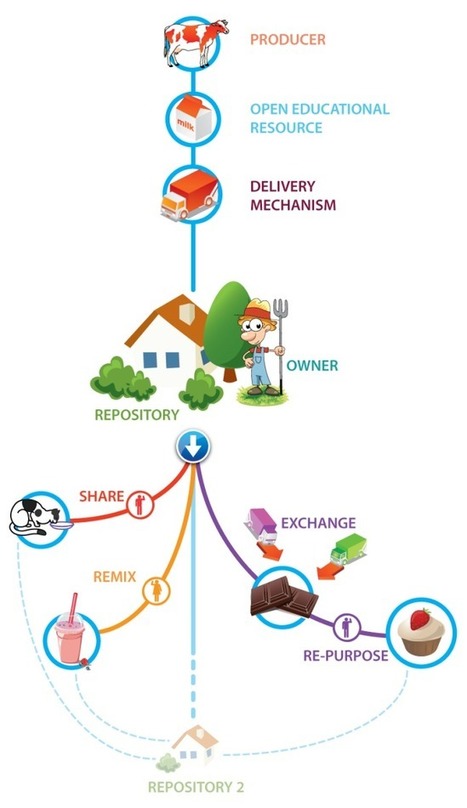 "A number of myths perpetuate about Open Educational Resources. This section of the infoKit aims to explain and dispel some of them.
UKOER myths
The JISC CETIS team have established a page around OER myths for the JISC/Academy Pilot Programmme: OER release.
http://blogs.cetis.ac.uk/lmc/2009/05/20/oer-programme-myths/
The sharing myth
JISC has commissioned a number of studies into the 'sharing' of learning and teaching resources (Community Dimensions of Learning Object Repositories CD LOR, Trust in Digital Repositories TRUST DR, WM-Share, RepoMMan, Rights and Rewards survey, Sharing e-learning content, Good Intentions report) and also funded a series of projects focussed on 'exchange'of learning resources (Exchange for Learning Programme (X4L). These two terms are often used in relation to OERs but it is useful to clarify what we mean by some of these terms in this context..."
Via
Jenny Pesina
,
Dennis T OConnor
,
juandoming