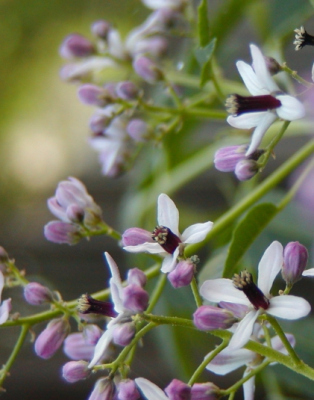 The molecular mechanisms involved were studied on human breast cancer cell lines.

The cancer growth inhibitory effect of nimbolide was assessed and Apoptosis induction was determined

Treatment with the Neem component resulted in dose and time-dependent inhibition of growth of cancer cells. The occurrence of apoptosis in these cells was also suggested

They conclude that Nimbolide induces the cleavage of pro-caspase-8, pro-caspase-3 and PARP and induces apoptosis by both the intrinsic and extrinsic pathways.
They suggest that the Neem component nimbolide exhibits anticancer effect through its apoptosis-inducing property and could be potentially used as a anticancer therapy.