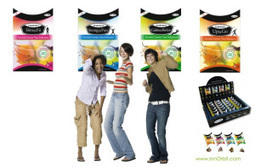 Anti-Infective Properties

Consumption of green tea (Camellia sinensis) has been shown to cause many physiological and pharmacological health benefits and studies report that epigallocatechin-3-gallate (EGCG), the main constituent of green tea, has anti-infective properties. This review by Steinmann et al looks at Green Tea catechin's antiviral activities, inhibitory effects against bacteria and antifungal activity. The mechanistic effects of EGCG are not fully understood, but results suggest that EGCG binds to lipid membranes and has influence on the folic acid metabolism of bacteria and fungi by inhibiting the cytoplasmic enzyme dihydrofolate reductase.

This paper reviews the current data and future potential of green tea polyphenols for antibacterial, antifungal and antiviral effects.
Further Reading:
Green Tea & Immunity
Green Tea & Skin Health