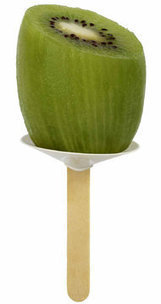 The fast-food chain said it would increase its offerings of fruits and vegetables and promote more nutritional options to children.
Under pressure to provide healthier meals, McDonald's announced on Thursday that it would no longer market some of its less nutritional options to children and said it also planned to include offerings of fruits and vegetables in many of its adult menu combinations.
It plans to make the changes to its menu in 20 of the company's largest markets, which account for more than 85 percent of its overall sales, including overseas. But it will take three years or more to put them into place in about half the restaurants in those markets, and the remainder may not have the changes until 2020.
On its menu boards and in-store promotions, and through advertising campaigns, McDonald's said it would promote juice, low-fat milk and water as the drink choices for its Happy Meals for children, although customers would still be able to buy soda.
It also plans to promote fruits and vegetables in "fun ways" on its Happy Meals packaging, with advertising aimed at children to include messages about nutrition and well-being.